The carrot is an herbaceous plant with high nutritional value that is necessary for physical health. This plant is native to Asia and is widely used in Western countries. This is one of the best vegetables that is eaten raw and cooked in a variety of soups and salads.
The Carrot is crisp, tasty and rich in nutrients which are a good source of beta-carotene, fiber, vitamin K, potassium and antioxidants. It is not only effective in enhancing vision but also have a significant effect on the gastrointestinal tract, so it is called "intestinal friend". The carrot has a wonderful effect on cleansing the liver and can relieve skin disorders caused by liver problems.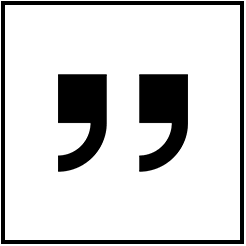 Orange carrots get their bright color from beta carotene, an antioxidant that your body converts into vitamin A. The antioxidants in carrots protect the skin from sun damage. Carrots contain antiseptic and antibacterial properties that increase the efficiency of the immune system.

Being a good source of beta carotene
Having antioxidants
Being vitamins and minerals
Reducing risk of cancer
Lowering blood cholesterol
Helping to weight lost
Improving eye health
Reducing heart disease
Slowing down digestion
Promoting regular bowel movements
Carrots were processed into jam on an industrialized scale, including the major steps of:
Step 1 : In a large enameled cast-iron casserole or heavy pot, combine the carrots, sugar, lemon zest, lemon juice and salt; mix well. Wrap the cinnamon sticks and cloves in a double layer of cheesecloth and tie into a bundle. Tuck the bundle into the carrots. Cover and refrigerate overnight.
Step 2 : Add the nutmeg and water to the carrots and bring to a boil. Cook over moderately high heat, stirring occasionally, until the carrots are shiny and the liquid is syrupy. Discard the spice bundle. Let the carrot jam cool to room temperature, then refrigerate.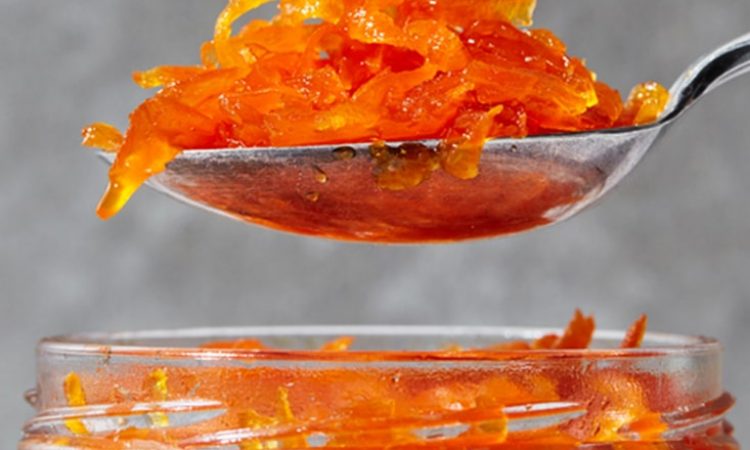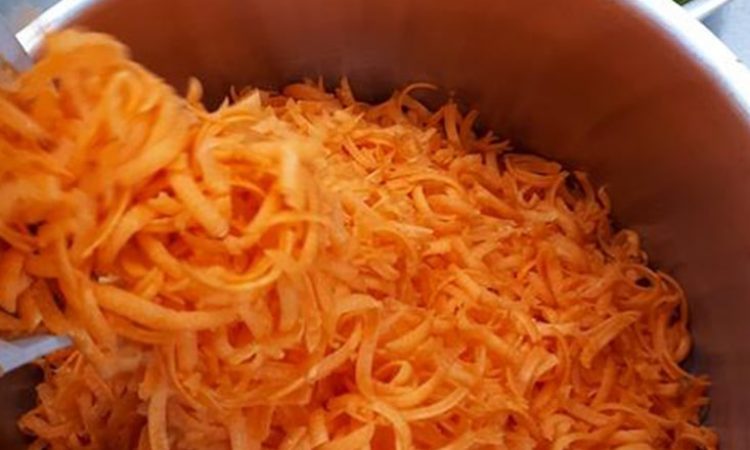 Based on the taste of the fruit in the jam, we can add ingredients such as cinnamon, saffron, ginger, lemon juice (for fruit with little in the way of natural acid) to the pot. The juice of lemon is needed for very low acid fruit, whereas half of that will be enough for medium acid fruit, and won't need any for the high acid fruits. In general, fruit with high pectin will also have high acidity and vice versa.
To prepare high quality jam, we should use high quality, dry and ripe fruits in good condition (not rotten, moldy or overripe). If the fruit is damp or wet, then the water may actually dilute the natural pectin and prevent the preserve from achieving a good set. Boiling is key to jam-making because it releases a long fibrous compound known as pectin. In jam, pectin forms a mesh that traps the sugary liquid and cradles suspended pieces of fruit.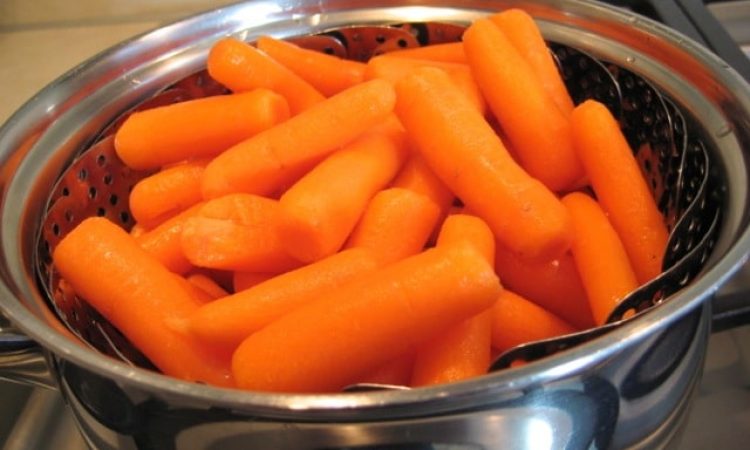 As far as packaging is concerned, there are various options – cups, glasses, cans, buckets. We can provide Carrot Jam in each quantity that our client wants, there are no limited in weight and destination or in packed.